Spaghetti with vegetarian meatballs
Low-FODMAP hopping does not necessarily have to be complicated, as long as you keep a few tips in mind. The best way to find recipes and write a list of desired foods together. In addition to my 5 tips, it is better to cook fresh, than to use heavily processed foods. But sometimes it just has to be fast…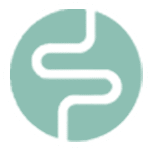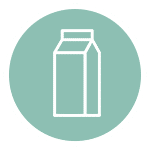 Low-FODMAP shopping does not necessarily have to be complicated, as long as you keep a few tips in mind. The best way to find recipes and write a list of desired foods together. In addition to my 5 tips, it is better to cook fresh, than to use heavily processed foods. But sometimes it just has to be fast:
1) When searching for a suitable recipe, it is best to orient yourself by my table of "FODMAP-poor foods". Basically, you can also use it after a construction kit. Choose at least 1 food from each category.
2) Look closely at the ingredient list – the shorter it is, the less processed the product is. If you see unknown, inexpressible chemical terms or numbers – hands off!
3) Often sweeteners with different terms are declared on the label; including: isomalt, maltitol, mannitol, polydextrose, sorbitol and xylitol. Fruit juices and concentrates, inulin and honey have a high content of fructose and should therefore also be avoided.
4) The details of the list of ingredients are arranged in descending order. Especially if the content of rye, wheat, onions and garlic in the food is high (read: if these are in the first 3 digits of the list of ingredients), you should avoid them.
5) Even in the restaurant, a FODMAP-poor diet change must not be a horror. For example, look for ways of cooking such as stewed, breaded, fried, baked or creamy – this is far too heavy for our intestines and causes discomfort!
For more tips on a simple, fast FODMAP-poor diet change, for example, see my post.
FODMAP-poor declared foods are few on the market. So I'm all the happier to introduce you to the new brand "Dr. Reich's". With their fine, small portfolio, they offer the start for irritable bowel syndrome patients and sensitive bellies on the go. Her product range includes Reich's Aloha Coco Soup, Dr. Ing. Reich's Salsa Dolce and Dr. Reich's drinking and seasoning broth. The special and what I love: The products are completely without additives, without SUGAR !!!, without onions and without garlic. Also perfect for Crohn's disease and ulcerative colitis.
Since I do not like parsnips and fennel, I was skeptical at first. Although you can conceal a lot with a good recipe. My fears were not confirmed. The taste of the parsnip and fennel with salsa dolce as well as the spice broth is very mild and can be combined in recipes. The Alpha Coco soup is easy to take with you to work – well, if, for once, you had no time to cook yourself. 😉
I have a new recipe for you with Dr. Reich's Salsa Dolce and the Würzbrühe developed – fast spaghetti with vegetarian meatballs. Alternatively, the two ingredients can also be replaced by chunky tomatoes and spices.
Preparation time in min: 30
Ingredients (for 2 servings):
160 g wholegrain spaghetti

200 ml Dr. Reich's Salsa Dolce
salt
For the vegetarian meatballs:
80 g oatmeal flour, glutenfree

30 g quinoa

50 g chickpeas

1 zucchini

1 egg

10 ml olive oil

pepper

1 tsp Dr. Reich's Würzbrühe (vegetable broth)
1. Cook the quinoa according to the instructions and allow to cool.
2. Preheat the oven at 180 ° C top / bottom heat. Puree the chickpeas, olive oil and pepper with a hand mixer. Thoroughly mix with remaining ingredients for the Meatballs in a bowl. Form uniform balls out of the flour mass and spread on a baking sheet lined with baking paper. Bake the balls for about 8 minutes.
3. Remove the balls from the oven and fry in a pan over medium heat until golden brown.
4. Cook wholegrain spaghetti according to instructions.
5. Add the wholegrain spaghetti together with the salsa dolce to the meatballs and cook for about 10 minutes over medium heat.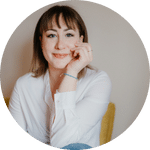 Hello, my name is Dominika!
I am a nutritionist and since few years I am specialized in the field of "intestinal health". Enjoy browsing here!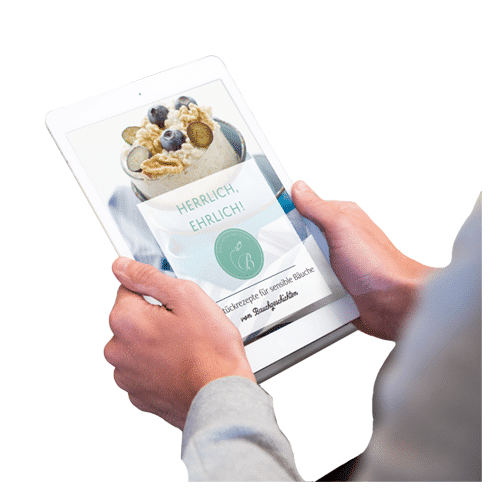 Frequently asked questions
I tried everything. But it is best not to eat at all. Do I take the strain off my gut?
In order to maintain an adequate supply of nutrients, to build up a rich microbiota as well as holistic health, a regular and symptom-oriented diet is necessary. The intestine and its great population need the right foods. Get a professional support along your way and always be patient. Exchange your ideas and wishes with your nutritionist. Or if you need some help, just don't hesitate to contact me via the form.
I have no identified intolerances. Why do I still not tolerate fresh dairy products or fiber-rich foods?
Fresh dairy products contain higher levels of probiotics than usual, so they can briefly lead to lactose intolerance-like symptoms. The same is true for fiber-rich foods containing prebiotics. The intestine simply has to get used to the new population. Initially, you can relieve your stomach with a combination of vegetables and vegetable oils (such as linseed oil).
Cabbage, beans or fiber are bloating. Is there anything I can do against it?
A varied diet is important, including healthy fats. These relieve the intestine by ensuring that the food stays in the stomach for a longer time. Therefore always combine the meals with vegetable fats. But watch out – also the amount is important. Furthermore, frozen cabbage or beans are normally leading to less bloating.
You may like these posts too