On Monday I inspired my loved ones with this recipe and I hope, I inspire you too. The vegetarian Moussaka also perfectly fits with my current anti-inflammatory nutritional series. Why? The recipe contains a lot of vegetables and fiber. You will learn more in this post on which effect they have on our body.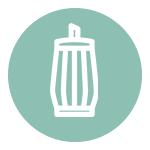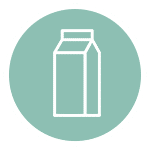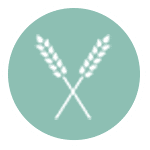 This week I have inspired my loved ones with this recipe and I hope, I inspire you too. With my colleagues, I have been doing a kind of "food sharing" for several weeks, i.e. on one specific day someone of us brings lunch to the office. We then share the meal, so that we do not have to eat anything unhealthy from the canteen, only cook once a week and always have a healthy variation. A great action! Anyway, this recipe fits my anti-inflammatory nutritional series. Why? The inspiration for the vegetarian Moussaka I got on Lecker.de (unpaid ad), but adapted the ingredients according to foodintolerances, so that it is also perfect for sensitive bellies.
I am very excited and my colleagues too! The recipe is perfect for my current nutritional range due to the high vegetable and therefore fiber content. But what do vegetables and fiber have to do with an anti-inflammatory diet? Here are four advantages of vegetables for you at a glance:
Rich in fiber: Fiber is known to promote the growth of healthy intestinal bacteria that provide protection against harmful substances in the digestive tract. Otherwise these substances could enter the body  and stress the immune system. As a result, inflammation could develop.

Antioxidative: Free radicals are naturally produced in the body and are important for several functions in the body. However, if there is an inbalance, it can lead to oxidative stress and thus inflammation in the body. The phytochemicals neutralize free radicals and protect our cells from damage.

Low-calorie: As simple as it sounds, vegetables  are low on calories and help to stay fit. Some studies show that the higher the body fat percentage, the higher the risk of inflammation.

Blood-sugar-friendly: Most vegetables have a low glycemic index and also keep our blood sugar levels stable. Again, studies show that foods with a high glycemic index (e.g., pasta, wheat, rice) are pro-inflammatory.

Excited? Then let me know your opinion in the comment function. Good Apetit!
Preparation time in min: 70
Calories per serving: 490
Ingredients (for 4 servings):
200 g red lentils

200 g tomatoes, sieved

200 g chunky tomatoes

1 aubergine

600 g potatoes

2 garlic cloves
250 g sour cream, lactose-free

1 tspn fresh thyme
150 g feta, lactose-free

2 tbsp olive oil

0,5 tspn cinnamon

Salt, pepper
Rinse the lenses and drain. Peel garlic and cut into thin slices. Then fry with 1 tablespoon of oil and salt, pepper and cinnamon in a pan over medium heat. Stir in the lentils and also sauté briefly. Deglaze with 100 ml of water and the tomatoes. Cook on low heat for about 10 minutes.

Wash aubergine and cut into slices approx. 0.5 cm thick. Sauté in a pan with remaining oil from both sides (about 2 minutes).

Peel potatoes and also cut into thin slices. Puree 125 g of feta, sour cream, 120 ml of water and thyme. Season with salt and pepper.

Preheat the oven to 180 ° C top / bottom heat.

Put the lenses in a baking dish. Eggplant and potatoes alternately and diagonally on layers. Pour over the cream with herbs and sprinkle the remaining feta over it. Bake the moussaka for about 40 minutes in the oven.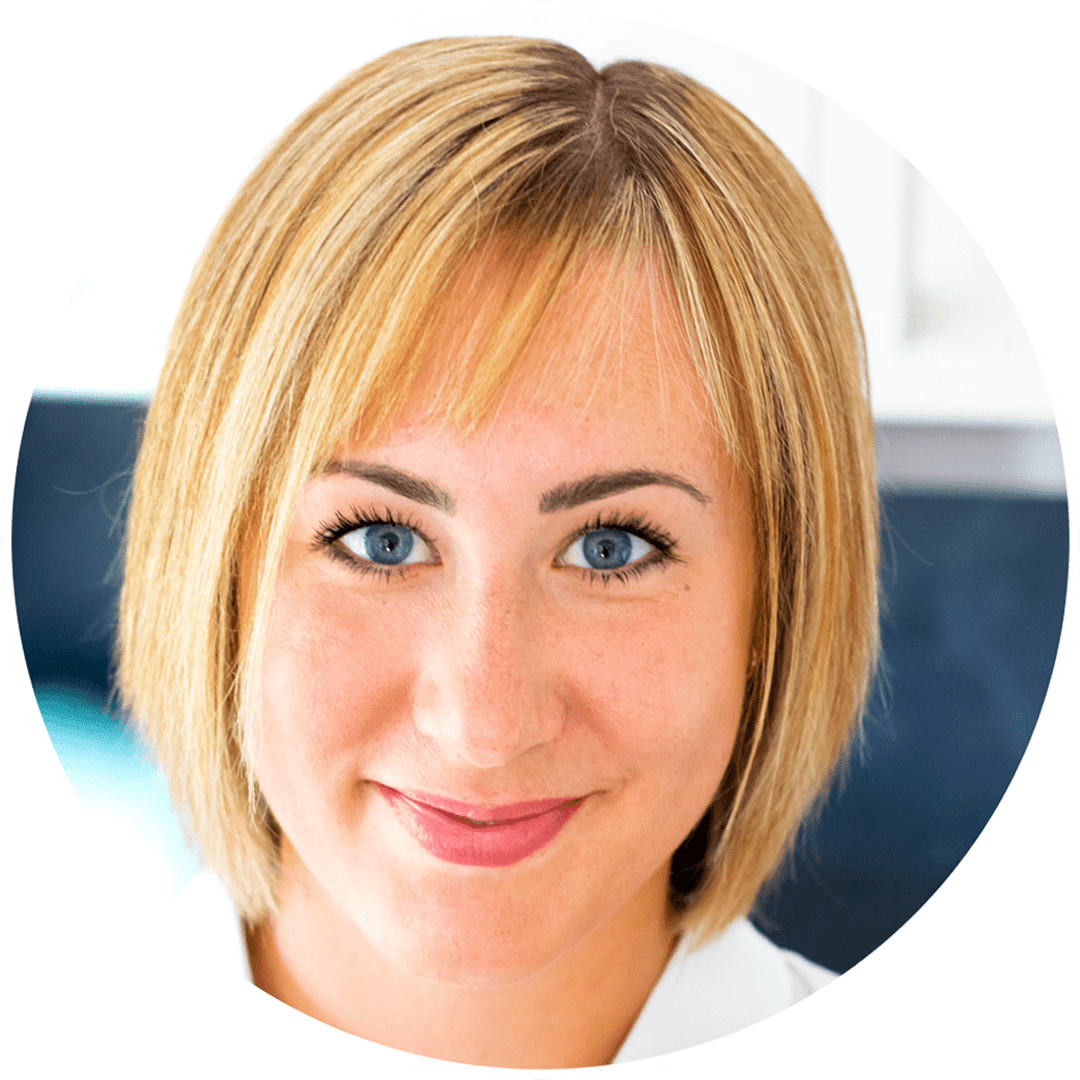 Hello, my name is Dominika!
I am a nutritionist and since few years I am specialized in the field of "intestinal health". Enjoy browsing here!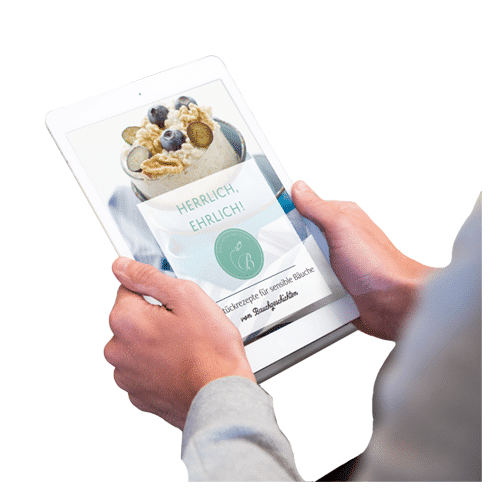 Frequently asked questions
I tried everything. But it is best not to eat at all. Do I take the strain off my gut?
In order to maintain an adequate supply of nutrients, to build up a rich microbiota as well as holistic health, a regular and symptom-oriented diet is necessary. The intestine and its great population need the right foods. Get a professional support along your way and always be patient. Exchange your ideas and wishes with your nutritionist. Or if you need some help, just don't hesitate to contact me via the form.
I have no identified intolerances. Why do I still not tolerate fresh dairy products or fiber-rich foods?
Fresh dairy products contain higher levels of probiotics than usual, so they can briefly lead to lactose intolerance-like symptoms. The same is true for fiber-rich foods containing prebiotics. The intestine simply has to get used to the new population. Initially, you can relieve your stomach with a combination of vegetables and vegetable oils (such as linseed oil).
Cabbage, beans or fiber are bloating. Is there anything I can do against it?
A varied diet is important, including healthy fats. These relieve the intestine by ensuring that the food stays in the stomach for a longer time. Therefore always combine the meals with vegetable fats. But watch out – also the amount is important. Furthermore, frozen cabbage or beans are normally leading to less bloating.
You may like these posts too